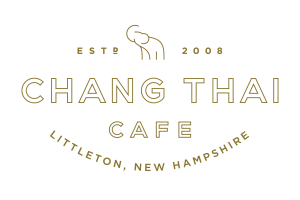 There is a 30% discount to healthcare employees. Call for coupon code.
See MENU & Order
For help ordering call 603-616-6116
Chang Thai Delivery hours are as follows….
Monday            CLOSED FOR DELIVERY
Tuesday            4:00 to 8:00
Wednesday       4:00 to 8:00
Thursday          4:00 to 8:00
Friday               4:00 to 8:00
Saturday          12:00 to 8:00
Sunday            12:00 to 7:00
The best of traditional Thai cuisine with a dash of contemporary flair. All dishes are prepared with the freshest ingredients, including cilantro, lemon grass, basil, kaffir lime leaves, galangal, and ginger- delivered weekly. Fresh herbs make all the difference, and we believe you'll taste it!